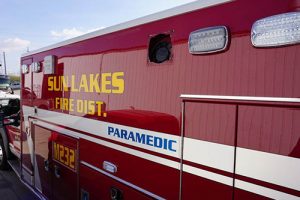 At Ultimate Collision, we understand that your fleet of vehicles is an essential part of your business. It is important to keep your fleet vehicles looking good and in safe, operational conditional. That is why Ultimate Collision is the trusted fleet servicer for multiple companies across the Valley. Our streamlined process cuts down on time in the shop and makes sure that your vehicles get back on the road as quickly as possible. There is no fleet vehicle too big, or too small for our facility to handle. Check out the list of fleet services below:
-Fleet Body Repair
-Fleet business wraps
-Fleet collision repair
-Fleet custom paint
-Fleet paint restoration
-Fleet dent/scratch repair
-Fleet windshield replacement
Give us a call today at 623-289-9335 to schedule an appointment or find out more information on how we can help you maintain your fleet!