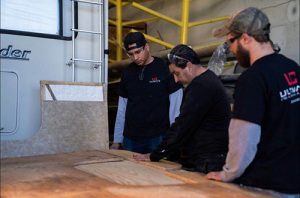 When you spend weeks and months out on the road in your RV, the damage starts to pile up. From scrapes and scuffs, to delamination and fiberglass repair, to siding and roofing damage, it's important to get issues with your RV fixed before they compound and get worse.
At Ultimate Collision & RV, we're equipped for complete camper repair in Peoria, AZ. Whether your RV is breaking down with age or a recent accident has left you with a damaged frame, we've got the skills and equipment to erase the damage. Let us leave you with an RV that's road-ready and in great condition.
Not every auto body and collision repair shop is equipped for RV repair in Peoria, AZ. We are! We've got the knowledge and capabilities to repair your complete RV, bumper-to-bumper and top-to-bottom—even inside and out! From the glass to the frame, interior amenities to exterior clear coat, regardless of the damage, we'll set things right. We're equipped for:
Air conditioning repair
Air conditioning replacement
Appliance repair
Appliance replacement
Awning repair
Awning replacement
Cabinet repair
Cabinet replacement
Custom interior fabrication
Delamination roof repair
Delamination roof replacement
Delamination wall repair
Delamination wall replacement
Door replacement
Fiberglass repair
Fire and smoke damage
Full RV collision damage
Gel coat repair
Painting
Roof maintenance
Roof repair
Siding repair
Slide out repair
Slide out replacement
Storm and hail repair
Structural damage
Tree limb paint repair
Window repair
Window replacement
Window replacement
OUR FACILITIES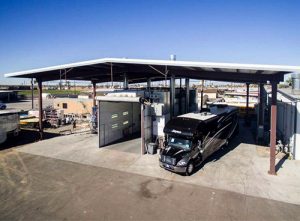 Our facilities are specifically set up to handle 5th-wheel repairs and RV paint in Peoria, AZ. We have 2½ acres of space, as well as a 60' booth that can accommodate any size RV for painting.
Plus, we're totally outfitted with all of the equipment and experienced staff to deliver repairs to RVs of all sizes and brands.
RESTORE YOUR RV'S CONDITION
If your RV has been damaged out on the road or age has started to take its toll, Ultimate Collision & RV will turn back the clock and erase the damage. Our ability to deliver complete RV bodywork repairs and painting service sets us apart! Contact our shop today at 623-289-9335 to schedule an appointment or to ask us about any of our RV repair capabilities.