When you're out on the road towing a trailer behind you, it's critical that your tow-behind is in good condition. If there's damage to its frame or anything else compromising its integrity, it could become a liability. Ultimate Collision & RV provides toy hauler and trailer repairs to ensure the safety and integrity of whatever you're hauling.
More than that, we also offer repair services for fleet vehicles, assisting businesses in keeping their essential vehicles in good, roadworthy condition. Let us ensure your vehicles have sparkling paint, no dents and or scratches, and auto glass that's safe and clear.
FLEET SERVICES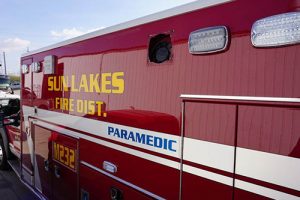 Our fully-equipped shop is capable of everything from custom painting to dent repair in Peoria, AZ, including for fleet vehicles. We know that each vehicle in your fleet is an asset, which is why we deliver the collision repair, bodywork and paint services required to keep your vehicles on the road and looking great.
Fleet body repair
Fleet business wraps
Fleet collision repair
Fleet custom paint
Fleet paint restoration
Fleet repair
Fleet windshield replacement
---
Trailer Services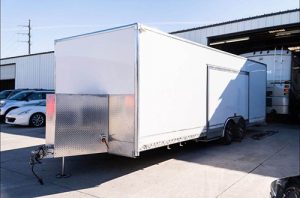 We're your destination for trailer repair in Peoria, AZ regardless of what type of trailer you have. Our team has experience with everything from toy haulers to horse trailers and anything in between. Regardless of the damage, the size or weight capacity of the trailer, look to us for restorative repairs.
Large trailer repair
Small trailer repair
Toy hauler repair